Clinical Trial Day Raises Awareness About the Clinical Research Community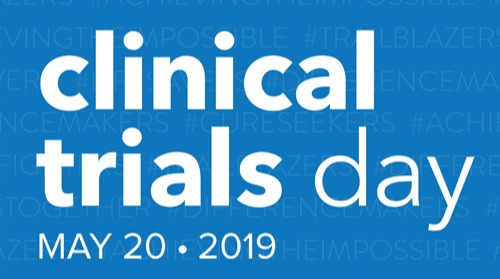 Later this month, the global clinical research community will gather to celebrate Clinical Trial Day (CTD).
Observed annually on the May 20th (the same day that James Lind conducted the first recorded controlled study in medical history in 1747), CTD aims to raise awareness for clinical trials and honor clinical professionals all over the world.
Luckily, CTD is not alone in supporting clinical trial education. CISCRP (Center for Information & Study on Clinical Research Participation) is a leading organization dedicated to educating and engaging the public, patients, medical/research communities, the media and policymakers, about the clinical research process specifically the risks, benefits and rights of participants.
This year, 4G Clinical had the opportunity to support CISCRP's mission by publishing a series of videos dedicated to debunking the common myths of participating in a clinical study. The Debunking Common Myths campaign aims to help increase clinical research literacy by directly addressing the misconceptions.
CISCRP's 2017 Perceptions & Insights Study found that people who are less informed about clinical research are less likely to trust pharmaceutical companies, less likely to think clinical research is important to the discovery of new medicines, are less interested in being aware of studies conducted in their communities, and are less likely to think that clinical trials are safe.
The video series is based off personal experiences and features patient, site, sponsor and industry stakeholder perspectives. Hear from 4G Clinical, Society for Clinical Research Sites (SCRS), Eli Lilly and a Melanoma survivor as they strive to educate the public and help ensure patients are best equipped to make decisions affecting their health.
The videos have been released just in time for the 2019 CTD. Follow 4G Clinical on Facebook, LinkedIn or Twitter to catch the videos as they are featured.
Join in the discussion by posting a myth to your favorite social platform, tag @4GClinical and use #TrialTruths for the chance to have it debunked on the 4G Clinical blog.