June 1, 2018
4G Clinical Adds Industry Veterans and Launches Tokyo Office: Boosts Global Expansion in Key Markets
WELLESLEY, Mass., June 1, 2018 /PRNewswire/ -- 4G Clinical, a cutting-edge randomization and trial supply management (RTSM) provider, announced today the appointment of several industry veterans across the globe.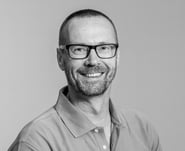 Jan Pieter Kappelle, former UCB Senior Director of Global Clinical Supplies has been appointed to VP of Strategy. Jan Pieter is a seasoned supply chain executive with 30 years of industry experience, of which 15 years were spent leading global bio/pharma clinical trial supplies departments.
"4G Clinical has built a product that is changing the way trials are executed," says Kappelle. "By offering both speed and flexibility, 4G's RTSM is making a measurable impact on clinical trials. I am extremely excited to leverage my industry knowledge to ensure the voice of the customer is heard in all facets of the business."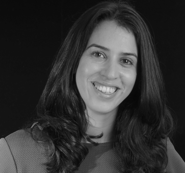 Joining Kappelle supporting 4G's strategy function will be Neta Bendelac, former Teva Head of Clinical Supply Chain Israel. Neta brings extensive industry experience leading global clinical supply teams, outsourcing operations and driving innovation in IT systems.
4G Clinical also announced the addition of a large team of Client Services Leads across the globe: US, UK, Germany, Switzerland, Israel and Japan. "I am thrilled to have such talented, respected and dynamic clinical thought leaders join 4G Clinical," says Dave Kelleher, CEO of 4G Clinical. "Hiring dedicated experts direct from industry continues to be a top priority."
To further boost global expansion, 4G Clinical recently opened a new Tokyo office. "Our office in Tokyo is a testament to our commitment to providing exceptional service to our Japanese customers and partners," says Kelleher. "As a result, we have solidified our presence in every major pharmaceutical market worldwide."

About 4G Clinical
4G Clinical is a leader in randomization and trial supply management (RTSM) for the global life sciences industry, offering the only fully cloud-based, 100% configurable and flexible solution utilizing natural language processing (NLP) and integrated supply forecasting. 4G Clinical is headquartered in the Boston Biotech corridor of Wellesley, MA, with offices in Europe and Asia.
For more information, visit www.4gclinical.com.