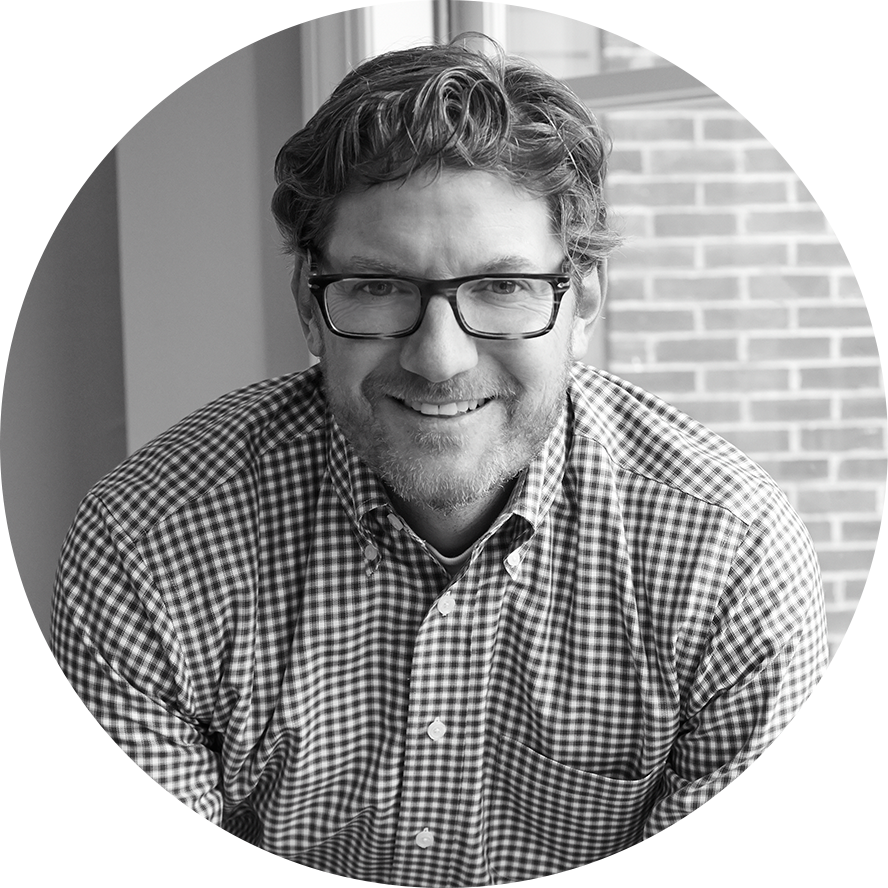 David Kelleher
Founder, CEO
Dave Kelleher, 4G Clinical CEO was co-founder of ACME Business Consulting (sold to North Highland) and has led major management consulting efforts for the some of the largest companies in the US Northwest. Dave was listed in the Portland Business Journal 40 under 40 and also named Oregon small businessperson of the year by the US SBA. A former Army Ranger, David was diagnosed with Multiple Sclerosis in his early 20's. He is active in finding a cure, having served as Board Chair of the Oregon Chapter of the National MS Society and also in multiple national roles. Dave has a BS in Biology from Duke University.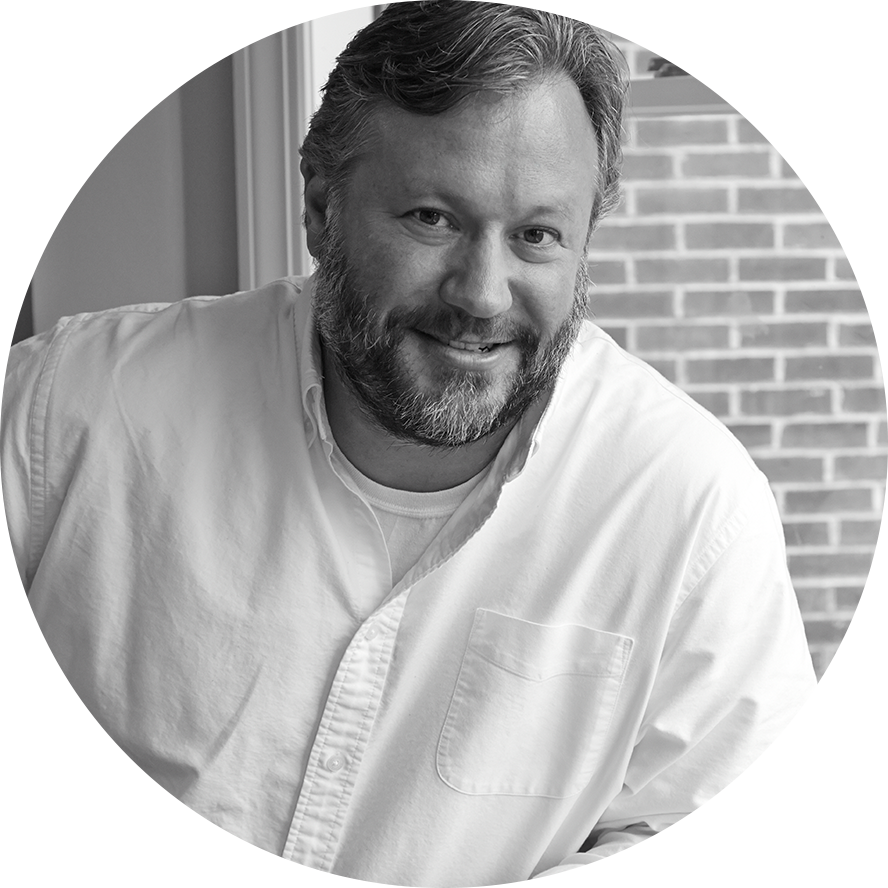 Ed Tourtellotte
Founder, CTO
Ed Tourtellotte, 4G Clinical CTO was the founder of Tourtellotte Solutions, a clinical trials consulting and technology company (acquired by Bioclinica.) Ed designed and built the world's first configurable IRT in 2000, and also designed the clinical trial supply simulator tcVisualize as well as Trident IWR. Ed has a knack for discovering, attracting and retaining incredibly talented teams, and is a frequent speaker at clinical technology conferences. Ed has a BA in Economics from Duke University.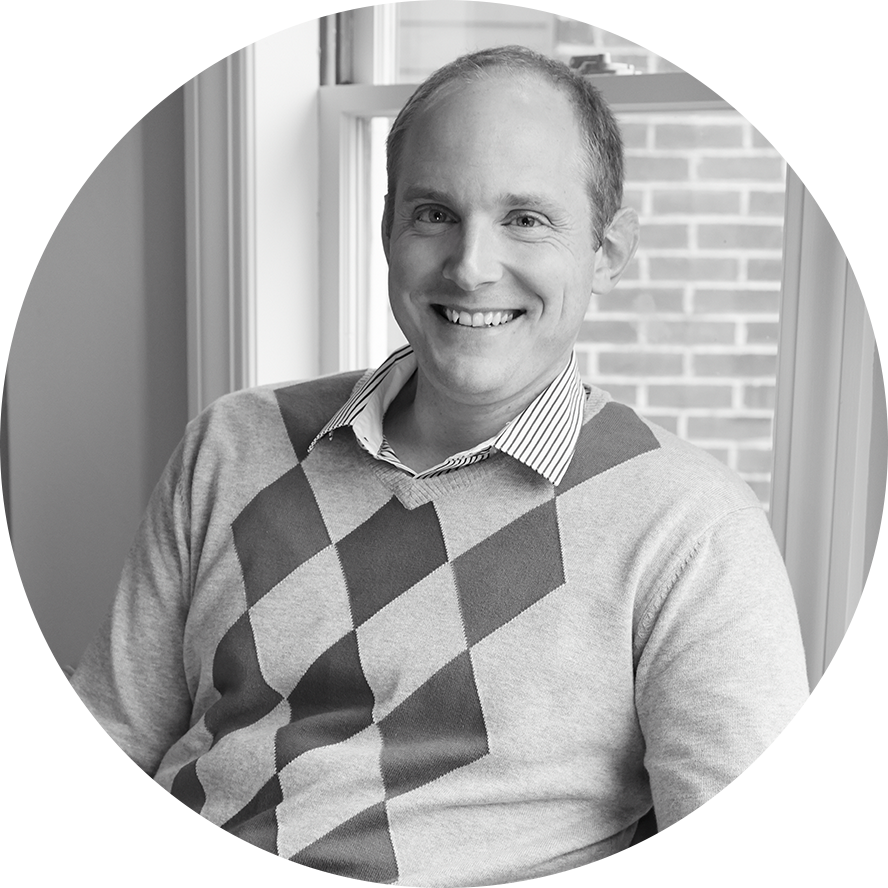 Cedric Druck
Head of Engineering
Cedric Druck, 4G Clinical Head of Engineering founded Belenox, a software and consulting firm focused on clinical trial supply chain excellence. He is passionate about the biopharmaceutical industry and technology, and is obsessed with efficiency and optimization. Cedric is a globally recognized expert on clinical trial supplies forecasting, having designed and built the CT-FAST simulation and optimization platform. Cedric has over 10 years of international experience with numerous top biopharmaceutical companies, RTSM vendors, and CROs, and is also a frequent speaker at RTSM and clinical technology events. Cedric has a Masters of Engineering in Applied Mathematics from Université Catholique de Louvain (Belgium)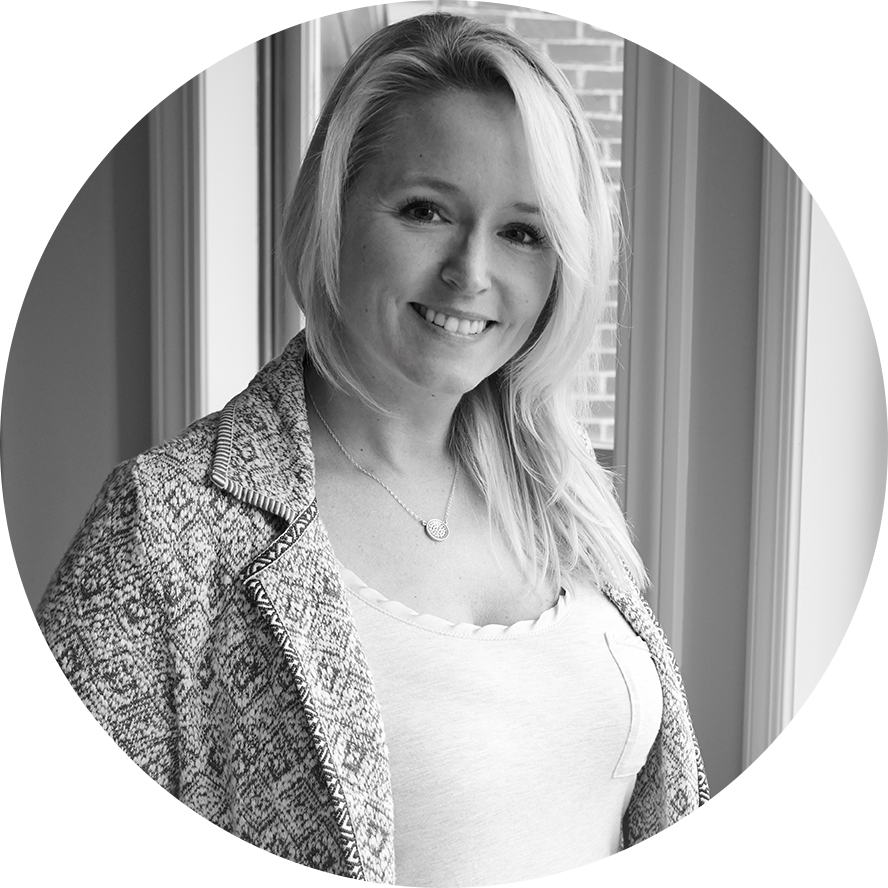 Christine Hurley
Chief Operating Officer
Christine Hurley, 4G Clinical COO has 17 years of experience in the biopharmaceutical industry, with a passion for clinical technologies operations. Having worked on both the vendor and the sponsor side of RTSM, Christine has taken a leadership role in crafting best practices for RTSM strategies, organizations and standards. Christine is a globally recognized expert in RTSM operations, and is a frequent speaker and chair at RTSM and clinical technology conferences.
Amy Ripston
Head of Marketing
Amy Ripston, 4G Clinical Head of Marketing, has 15 years of B2B experience, of which she has spent the last 9 years in the bio/pharmaceutical industry creating market-driven conferences. Most notably, she developed and sustained growth of the industry leading IRT conference over the past 4 years. Amy has a knack for identifying market trends, synthesizing content, engaging thought leaders and connecting businesses with innovative solutions and benchmarking opportunities.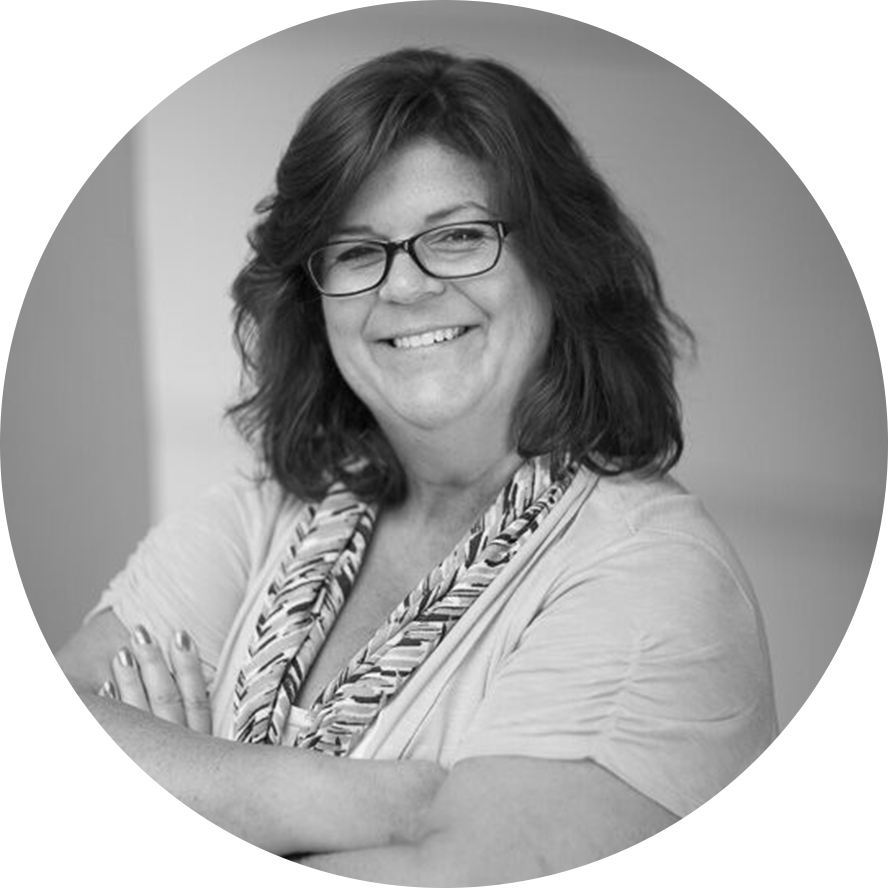 Laura Araujo
Head of Quality
Laura Araujo has over 30 years of experience in Quality Assurance and Technology, holding various positions in Software Development, Quality Assurance, Software Auditing, and Technology Management. She has had positions in, or related to, the pharmaceutical industry for 25 years. Prior to joining 4G Clinical, for 10 years, Ms. Araujo was the President and owner of Ojuara, LLC, an independent consulting firm servicing the health care and pharmaceutical industries, as well as, technology development companies.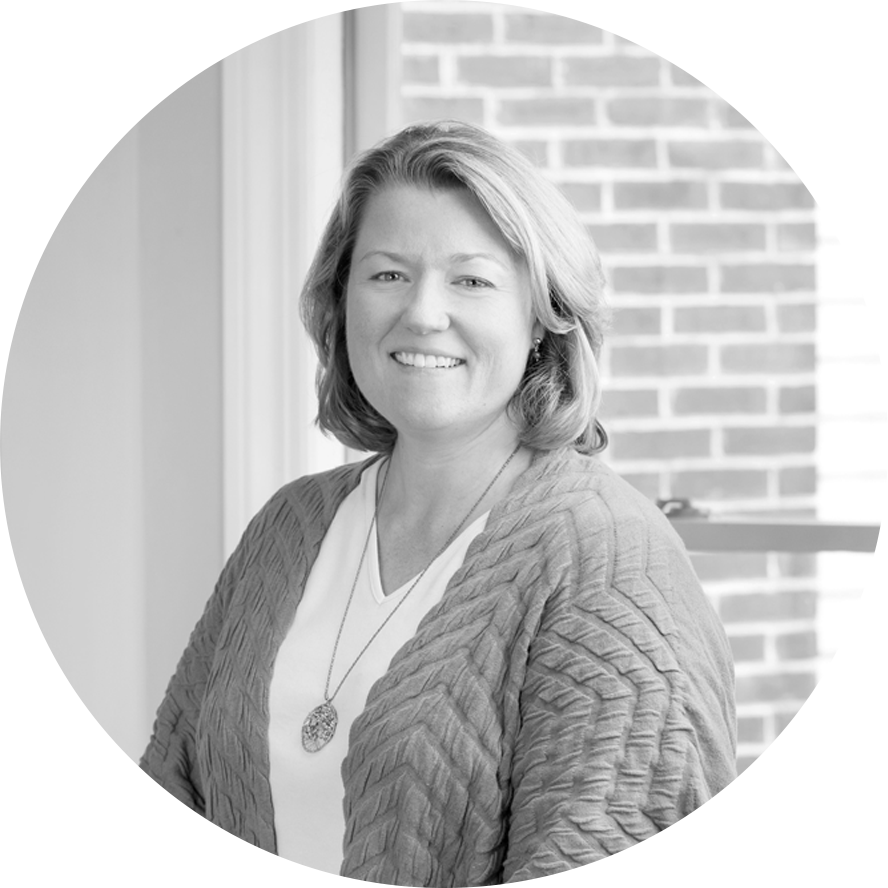 Kathleen Greenough
Client Services Lead
Kathleen Greenough, Client Services Lead at 4G Clinical, has 16 years of experience in life sciences spanning Clinical Operations, Finance, and IT. Her wide range of solutions implementation expertise includes RTSM, CTMS, trial costing tools, OLAP financial suites and patient enrollment planning. Kathleen has also spent many years as a Clinical Financial Planner and Analyst at a major biotech in Cambridge, MA, gaining a broad and deep understanding of the challenges inherent in Clinical Development. Specializing in software adoption and a frequent speaker at industry conferences, Kathleen is most in her element when working within a user community to facilitate solutions that are insightful and truly helpful.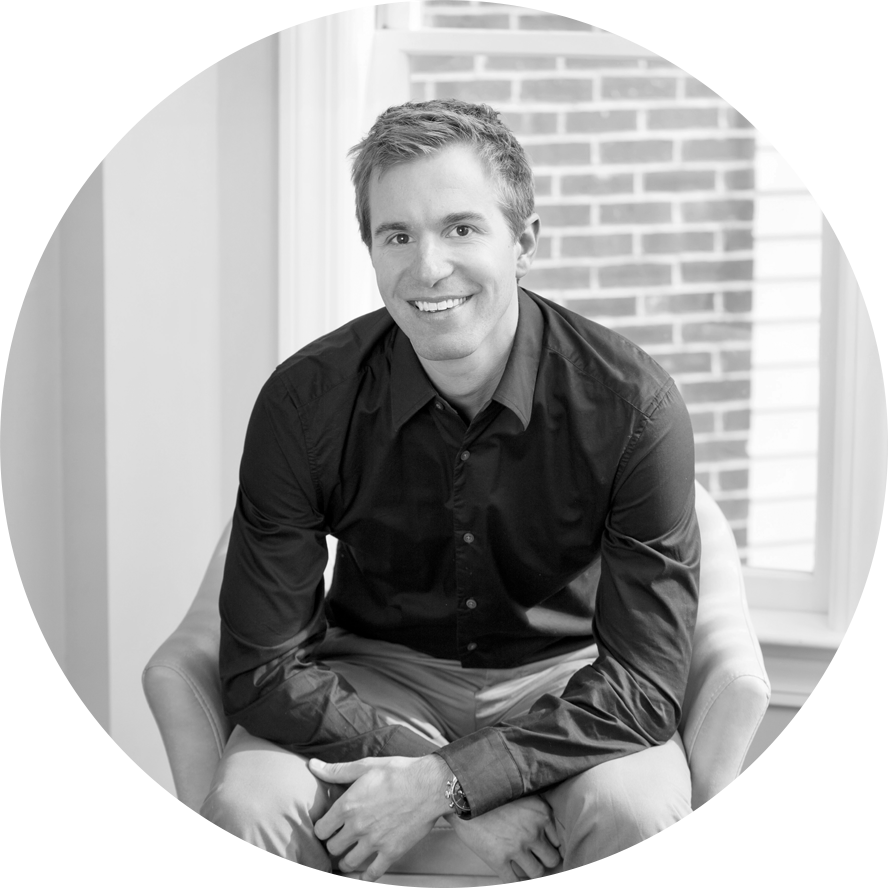 Pirmin Froehlicher
Client Services Lead
Pirmin Froehlicher, Client Services Lead at 4G Clinical, has 6 years of experience in clinical supply and extensive knowledge in clinical supply forecasting and optimization using CT-Fast and SAP. Pirmin has sound knowledge of RTSM technologies and lead part of a RTSM-SAP integration at a major pharmaceutical company in Switzerland. He believes that, no matter how much you know, there is always more to learn - and it's great to learn from each other. Pirmin holds a BS in Industrial Engineering and a certification as Lean Six Sigma Green Belt. He's passionate about processes as well as systems that are efficient, user friendly, and make sense.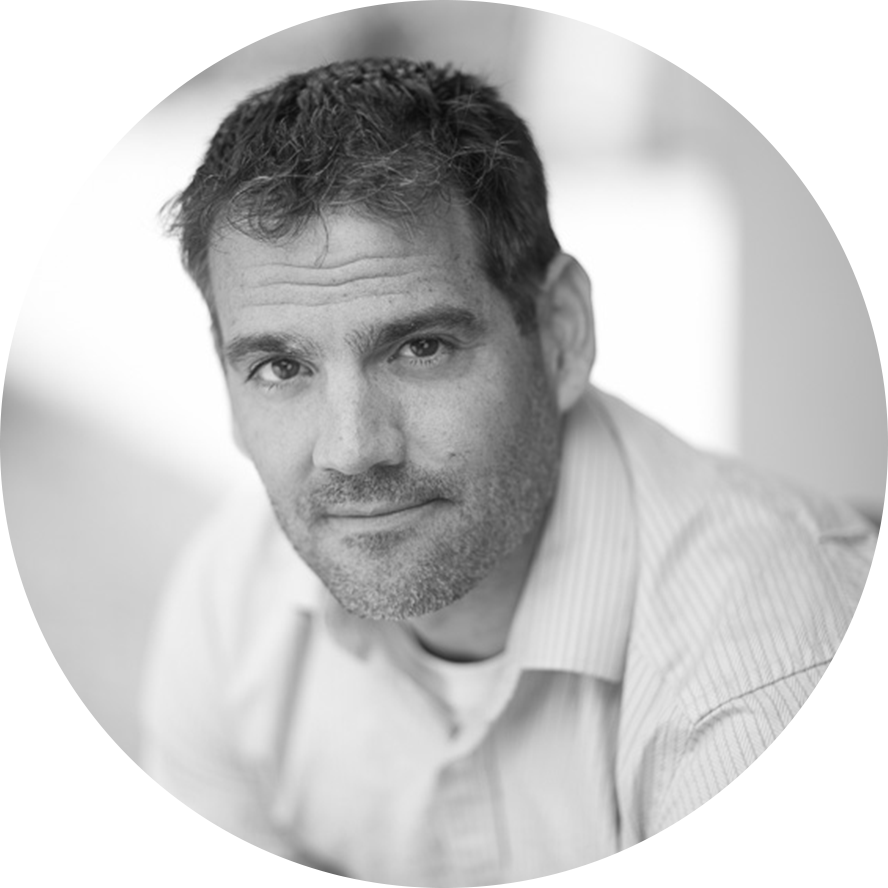 Rob Campanella
DevOps Lead
Rob Campanella, DevOps Lead at 4G Clinical, has nearly 2 decades of experience in IT. He spent most of that time focused on system implementations and integrations as a consultant primarily involved in the biotech industry. He comes to us most recently from MIT, where he served as both a Technical Architect and an IT Manager for the Identity & Access Management team. Rob loves technology in general but believes the best technological solutions can only be identified by those who completely understand the business side and the use cases that need to be addressed. Rob is a Certified Scrum Master and Product Owner. He has a BA in Economics from Duke University and a MBA from Babson College.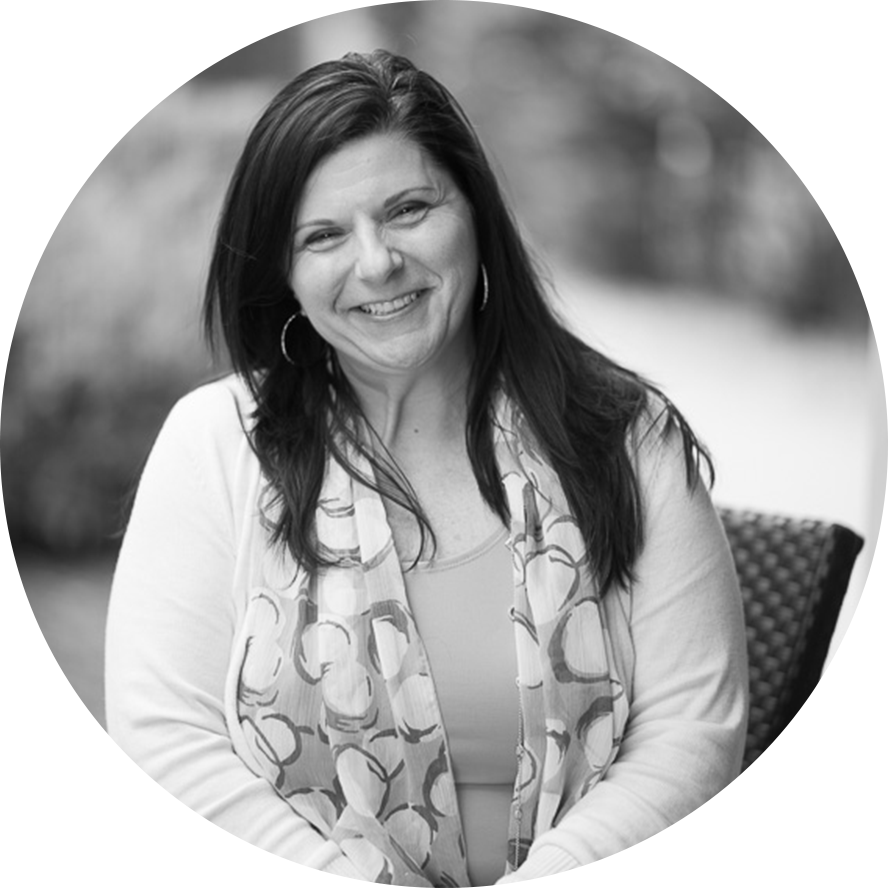 Teresa Goodnough
Customer Support Lead
Teresa Goodnough, 4G Customer Support Lead (CSL) has over 15 years of experience working in clinical technology support services for a major contract research organization (CRO), with a true passion and steady hand for providing global clinical trial support 24.7. Having worked in the industry and experienced caring for a family member participating in a clinical trial, Teresa has embraced the services environment and is recognized as a trusted leader. Teresa plays a critical role in day-to-day operations by building, leading and guiding the support team to provide the most professional customer excellence services in the clinical trial industry.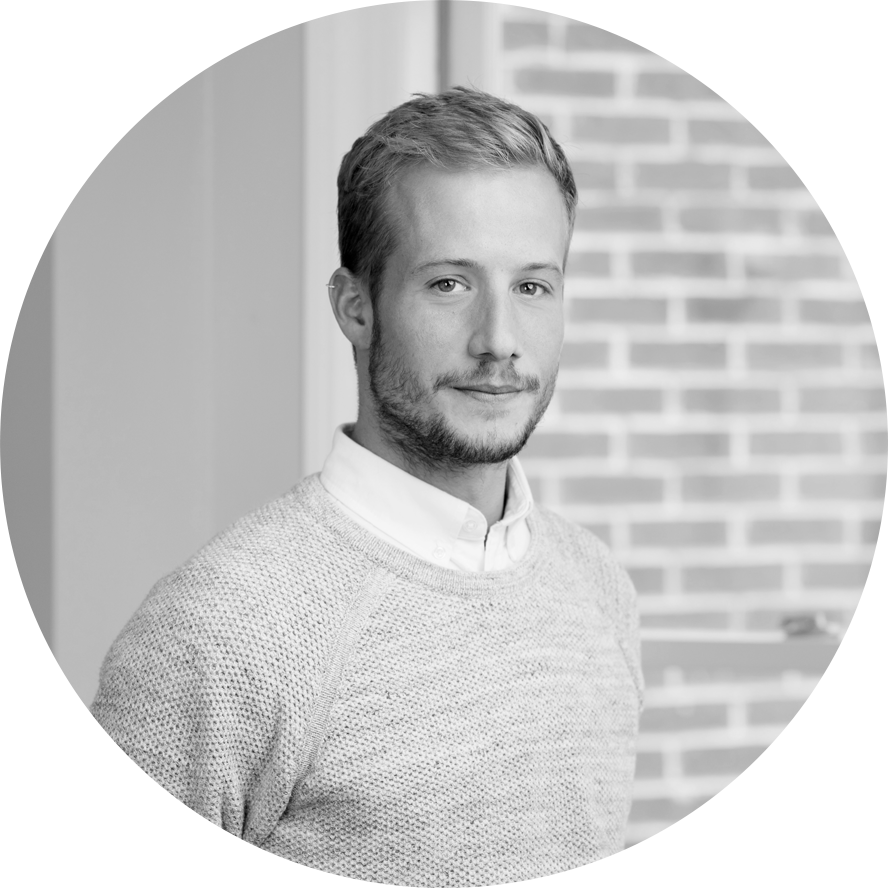 Maxime Flamant
Senior Software Engineer
Maxime Flamant, Senior Software Engineer at 4G Clinical, has 8 years of experience in development. He's worked in many different fields such as operation research, music and electricity power industries. Maxime is a master in Javascript (and Node), Java, Scala and Ruby but is above all a technology enthusiast who loves to explore new languages. He has a B.S degree in Industrial Data Processing from Ecole Supérieure d'Informatique (Bruxelles, Belgium).
Phil Woodson
Senior Software Engineer
Phil Woodson, 4G Clinical Senior Software Engineer, has nearly a decade of experience developing RTSM systems across a variety of technologies. In addition to RTSM, Phil has extensive experience developing EDC and ePRO systems as well as a wide variety of data integrations between various clinical trials systems. He is passionate about clinical trial design and loves innovating simple solutions for complex randomization and drug supply schemes. Phil has a BS in Biomedical Engineering from Drexel University.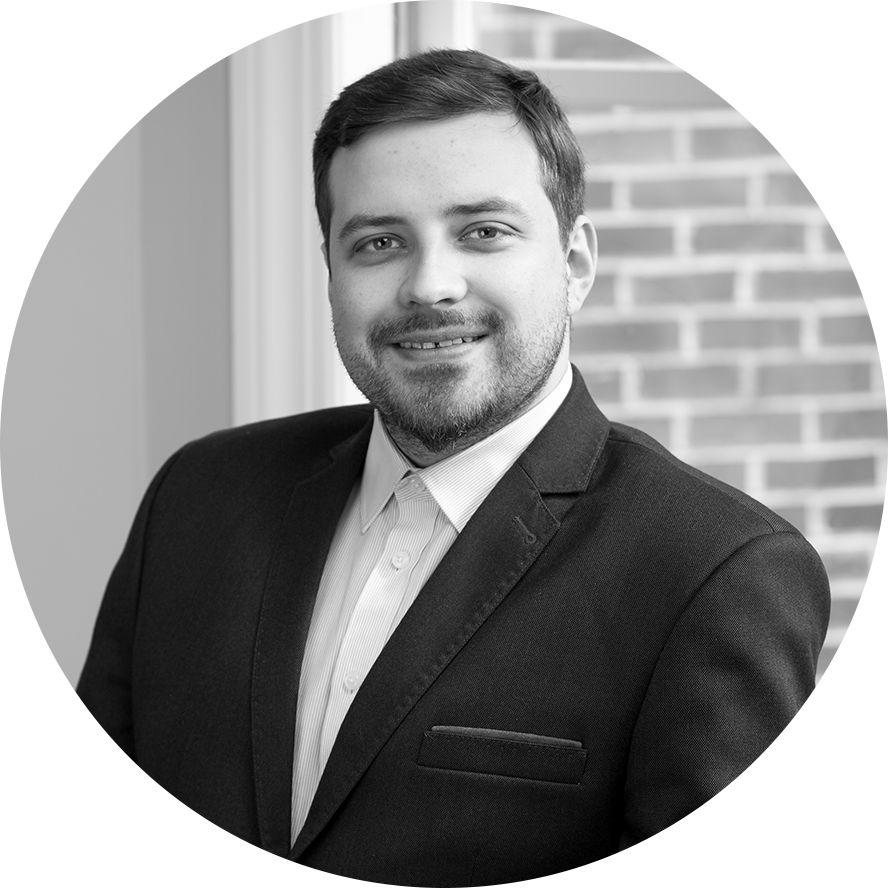 Michał Lech
Senior Software Engineer
Michał Lech, Senior Software Engineer at 4G Clinical. He's a full stack developer and Python evangelist with previous experience in Financial, E-commerce, Digital Signage industries. Always eager to learn new technologies, Michał has dipped his toes in Artificial Intelligence, Algorithmic Trading, Computer Vision and Embedded Programming. He holds a BS degree in Computer Engineering from Warsaw University of Technology.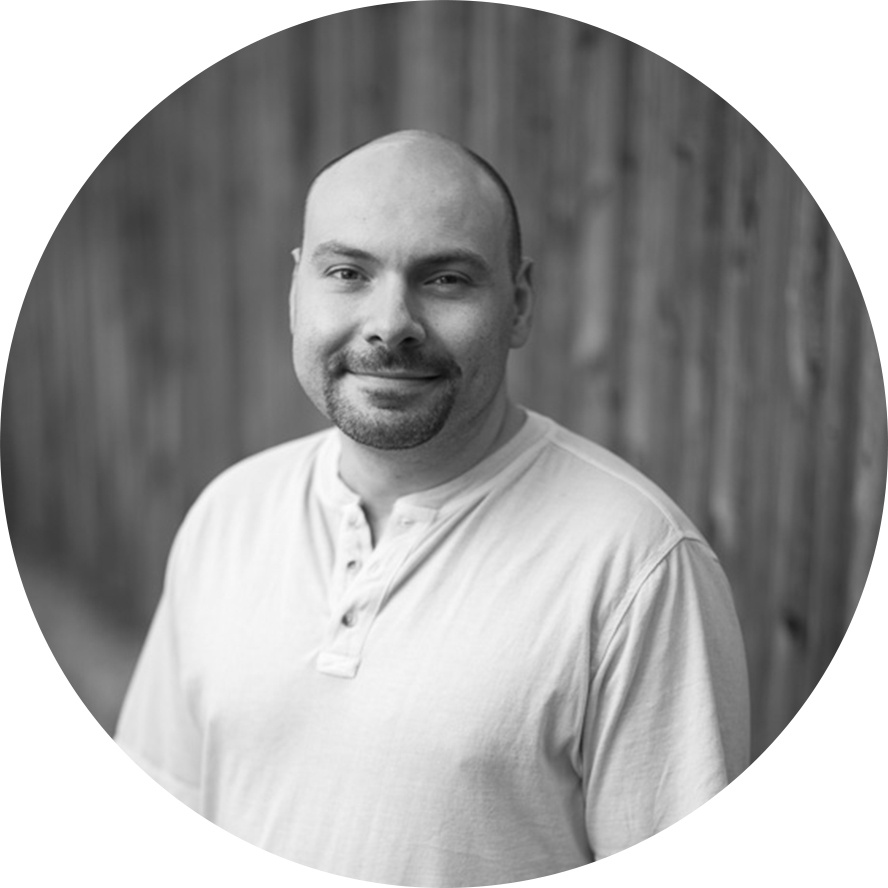 Mikhail Pesok
Senior Software Engineer
Mikhail Pesok, Senior Software Engineer at 4G clinical. He has 10 years of experience in web development and have worked in such areas as healthcare (EMR), strategic management, access control and event monitoring software. Mikhail is skilled in Java and JavaScript, always interested in client-server architecture as well as UI frameworks. He has a B.S. in Computer Science from Northeastern University.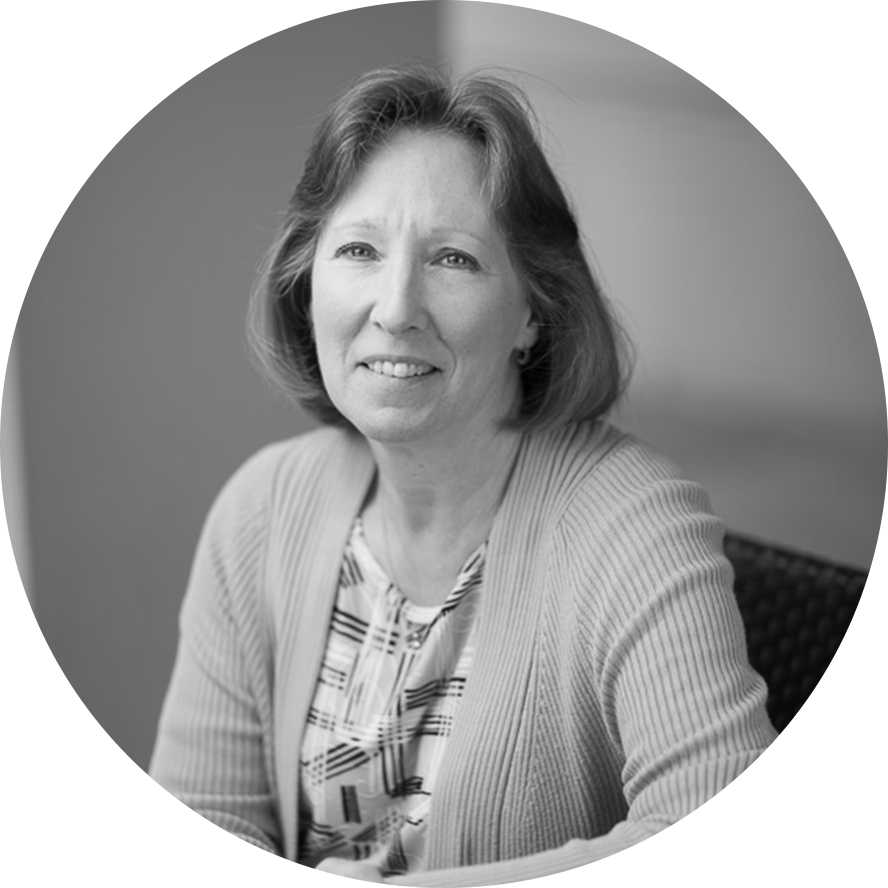 Karen Galvin
Customer Support Associate
Karen Galvin, 4G Customer Support Associate (CSA), has +20 years of experience working within the healthcare industry and +15 years within the support services department for a major global clinical research organization (CRO). Karen is dedicated, knowledgeable and competent in all aspects of clinical trials support, including training, mentoring, quality assurance, and staffing schedules to meet daily team objectives within a 24 x 7 environment. Karen attended NEDH School of Nursing, holds an RN license and is passionate about providing superior customer service in the clinical trial industry.
Yuvaraj Jayashankar
Software Quality Assurance Engineer
Yuvaraj Jayashankar works as a Software Quality Assurance Engineer at 4G Clinical. He is a recent graduate from Northeastern University with a Masters in Information Systems and Bachelors in Chemical Engineering, with few years of experience in the quality assurance engineering, he has worked on testing both the Web and Mobile technologies of an application. He loves to break things in a good way, passionate about the quality and the perspectives that a QA can bring about in the product during testing.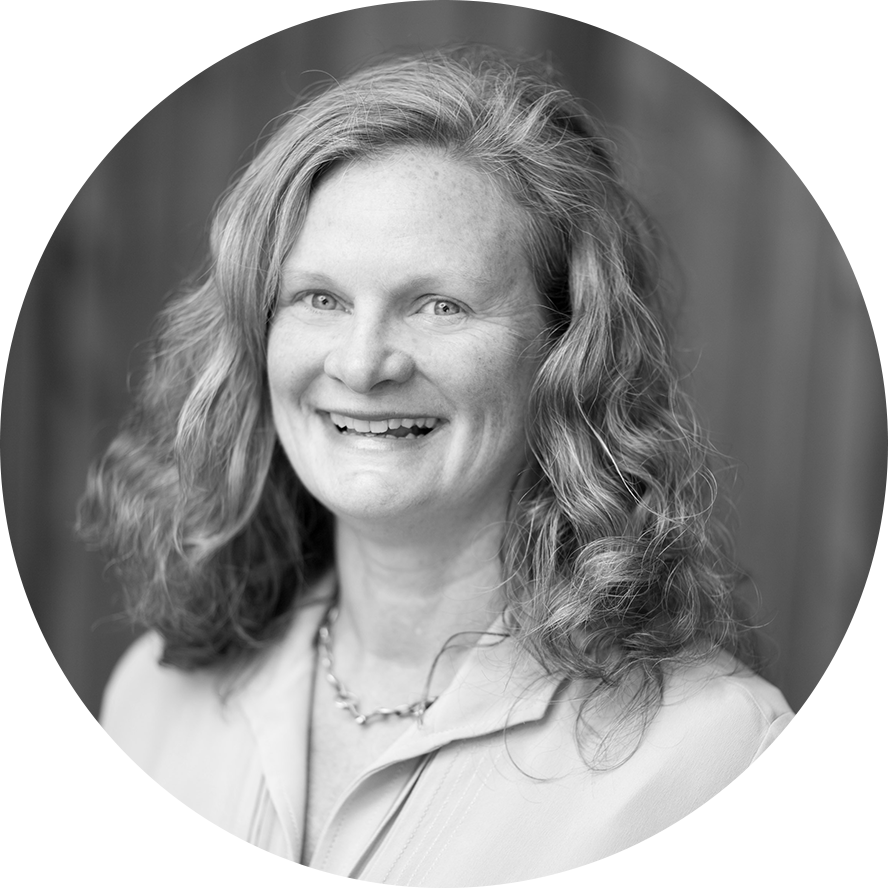 Holly Kennedy-DeGruttola
Software Quality Assurance Engineer
Holly Kennedy-DeGruttola, a Software Quality Engineer at 4G Clinical has more than 20 years of experience in Quality Assurance and Automation. Holly has diverse industry experience and is passionate about QA. Holly feels QA is about building confidence in the product. She holds a BA in Business Management and is a ISTQB Certified Tester (CTFL).